The FUJIFILM House of Photography is a busy store in the beating heart of London's Covent Garden, over three floors the House of Photography has many products, services and experiences delivered by the Infinite team. The store celebrates every element of taking, making and sharing photos using the instax, X Series and GFX system cameras and wide range of printers.
Here are a few of the activities taking place in the store.
On the shop floor Danilo demonstrates the X-Series range of cameras, using his photographic knowledge and sales skills to help find the perfect camera and accessories for the customer. Along with many hints and tips to create the photos the customer is looking to achieve.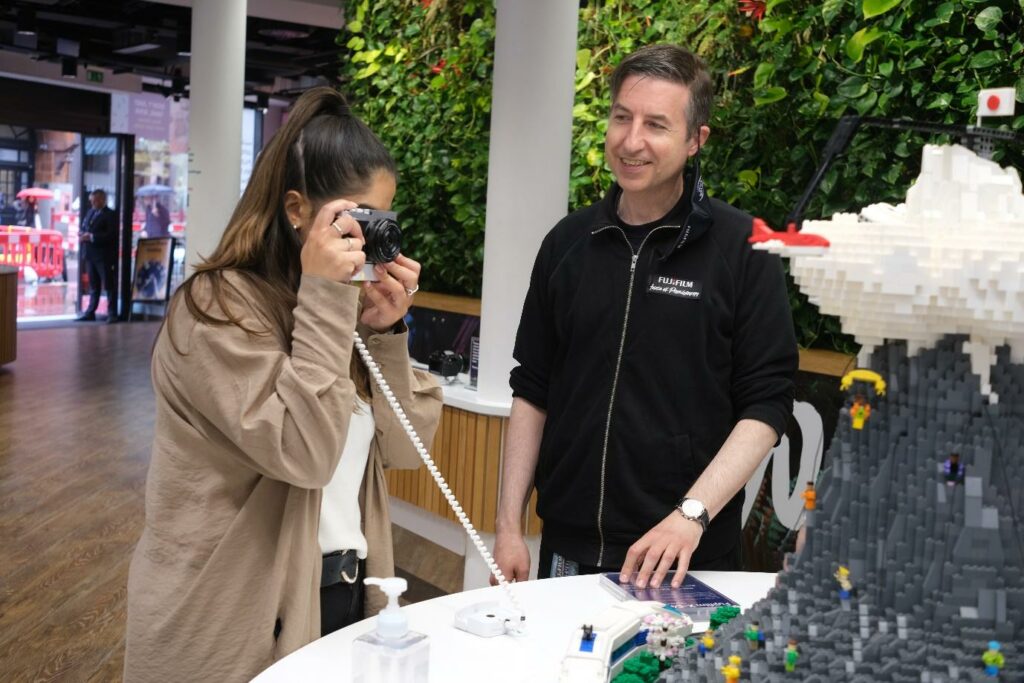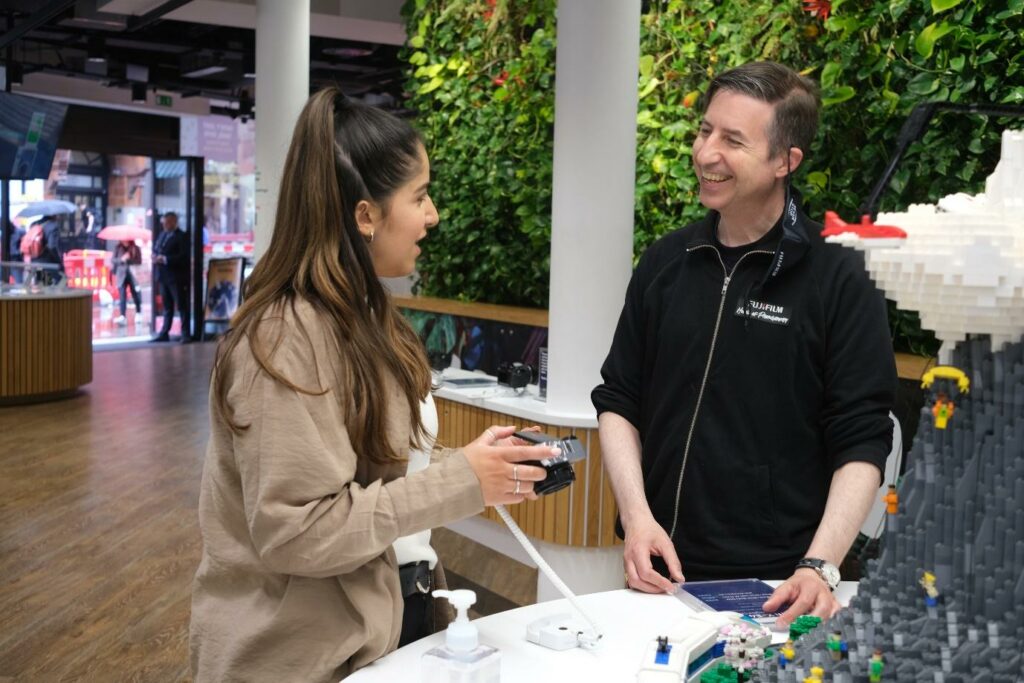 FUJIFILM House of Photography the staff are all trained on how to perform Quick Maintenance Services, Adam is cleaning the sensor, as well as simple operation check and firmware updates. Everything to keep our customers cameras updated and working effectively.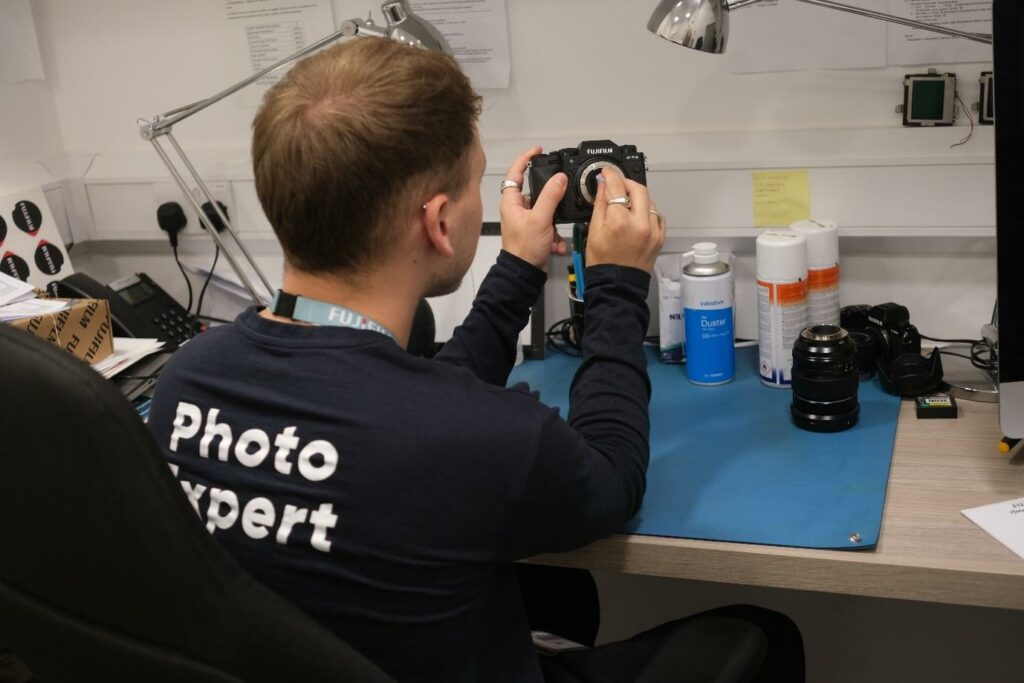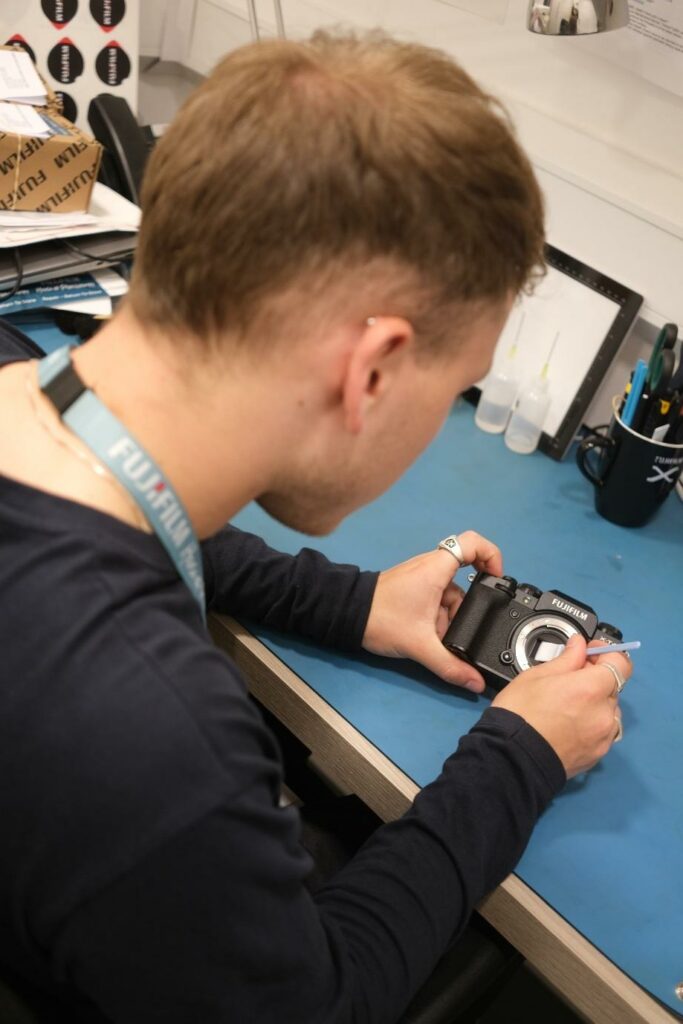 Downstairs in the basement studio Carl from the Infinite Fujifilm Training Team works with Ashleigh from the House of Photography on Studio Lighting and creates content for the new FUJIFILM School. These photos become content for the new Lighting and Portrait Workshop. Ashleigh regularly delivers Fujifilm beginner and intermediate courses at House of Photography.
The new FUJIFILM School has been created with Fujifilm and infinite working collaboratively to produce courses, workshops and photographic holidays for our customers. All of these are produced and delivered by the Infinite teams.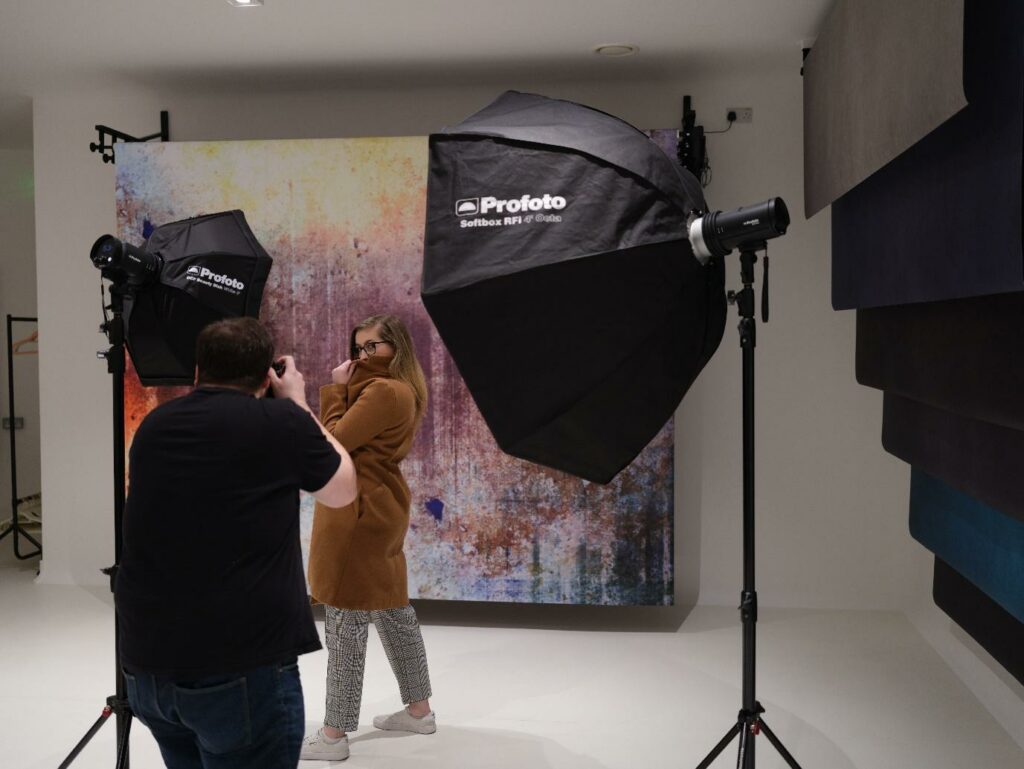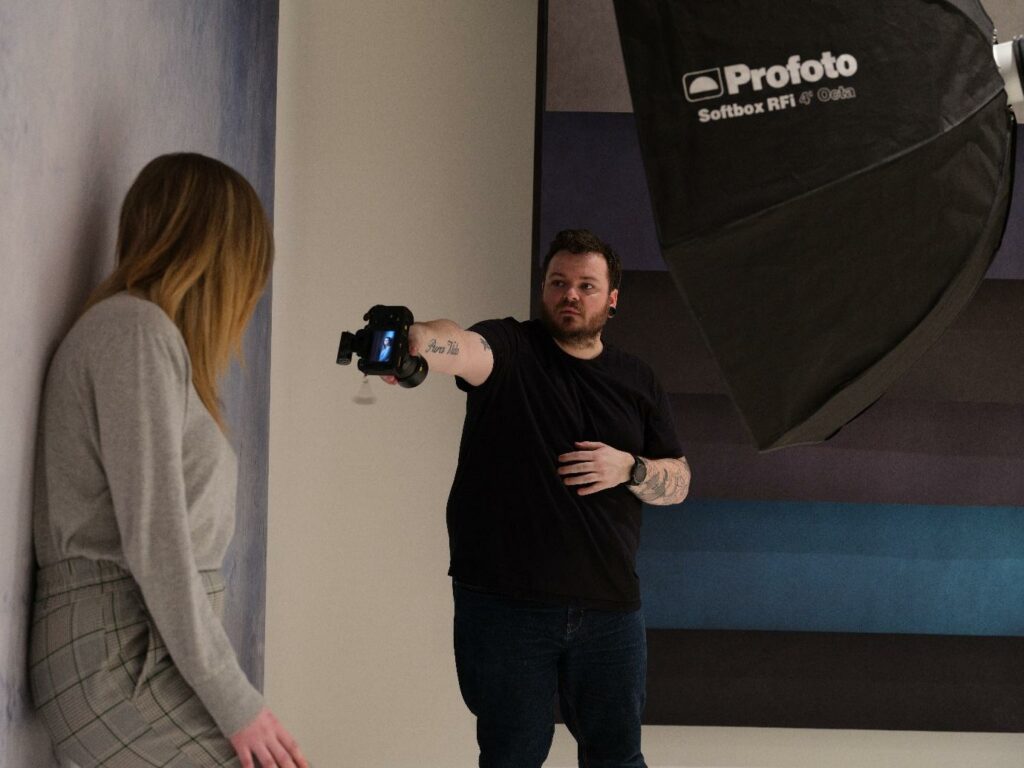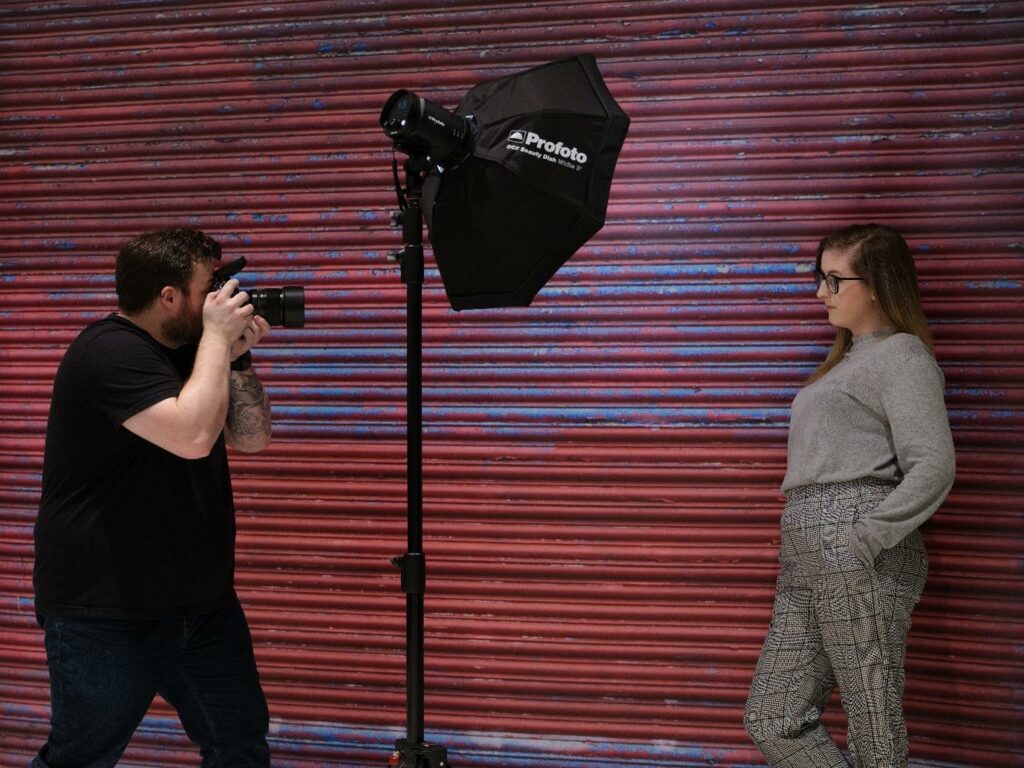 Ben helps a customer collecting a loan camera, at the FUJFIILM House of Photography customers can Hire a Camera from Kit Stop free of charge for 48 hours. Ben sets up the camera for the customer so they can shoot straight away.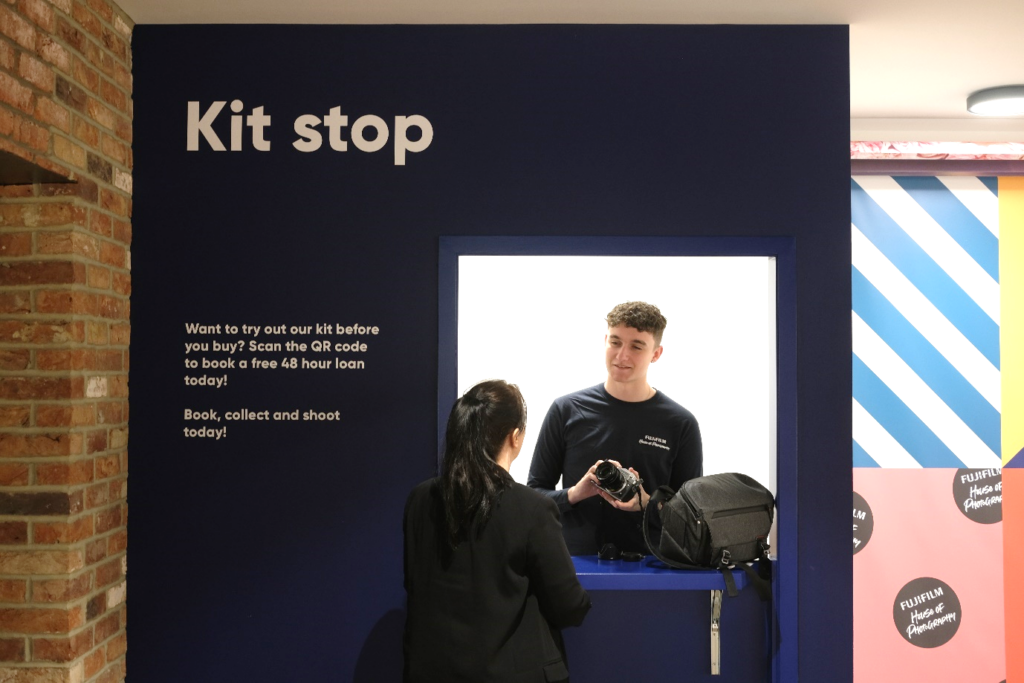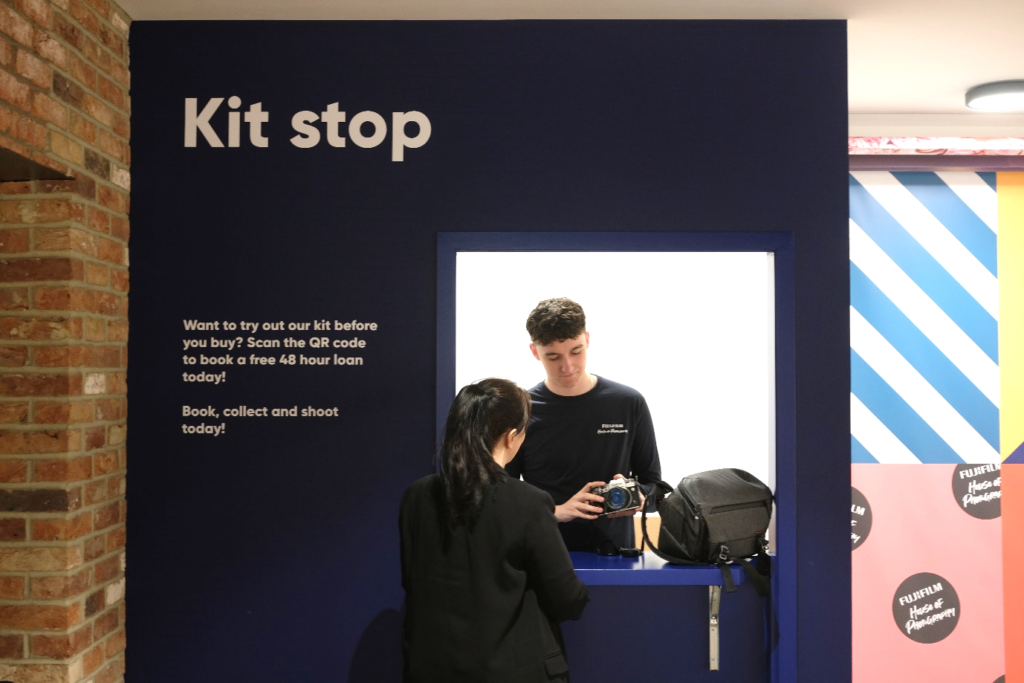 The first floor of the Fujifilm House of Photography combines creativity, social interaction and photographic knowledge with a number of, completely free, social studios. Also on this floor is an impressive gallery, which has included Rankin's "Performance" Gallery, our infinite staff print the photos for the gallery in the Photographic Lab on the Ground Floor.
The Performance Project was one of photographer Rankin's most ambitious projects to date, over 150 actors, theatre owners, directors, backstage workers and creatives from make-up artists to stage managers have been photographed in and out of costume at the House of Photography.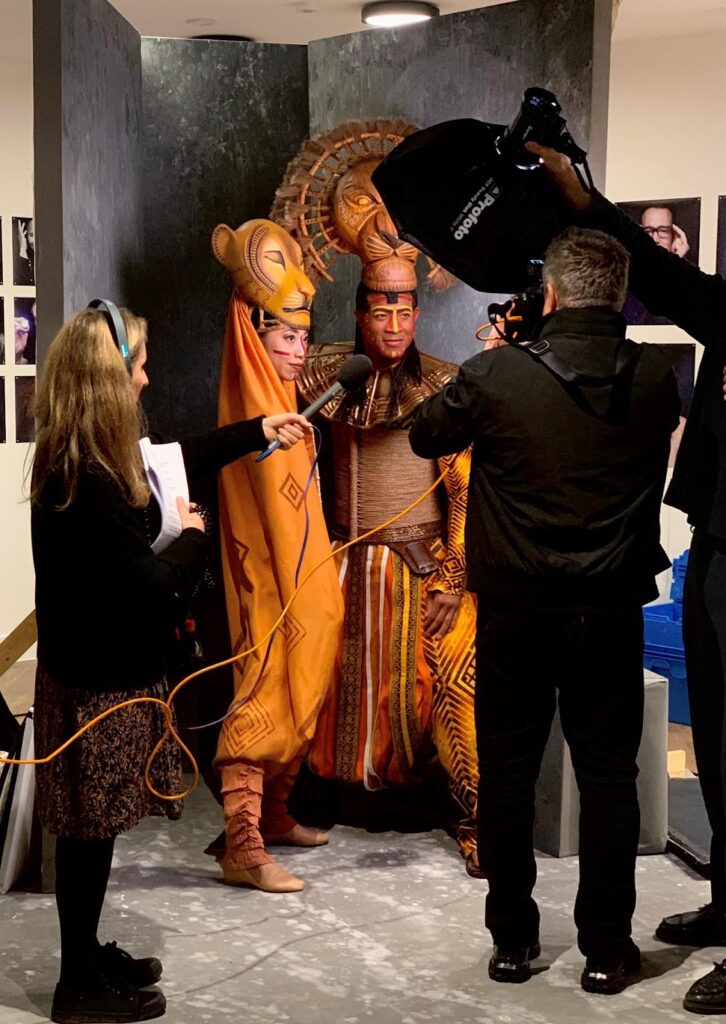 Current Gallery: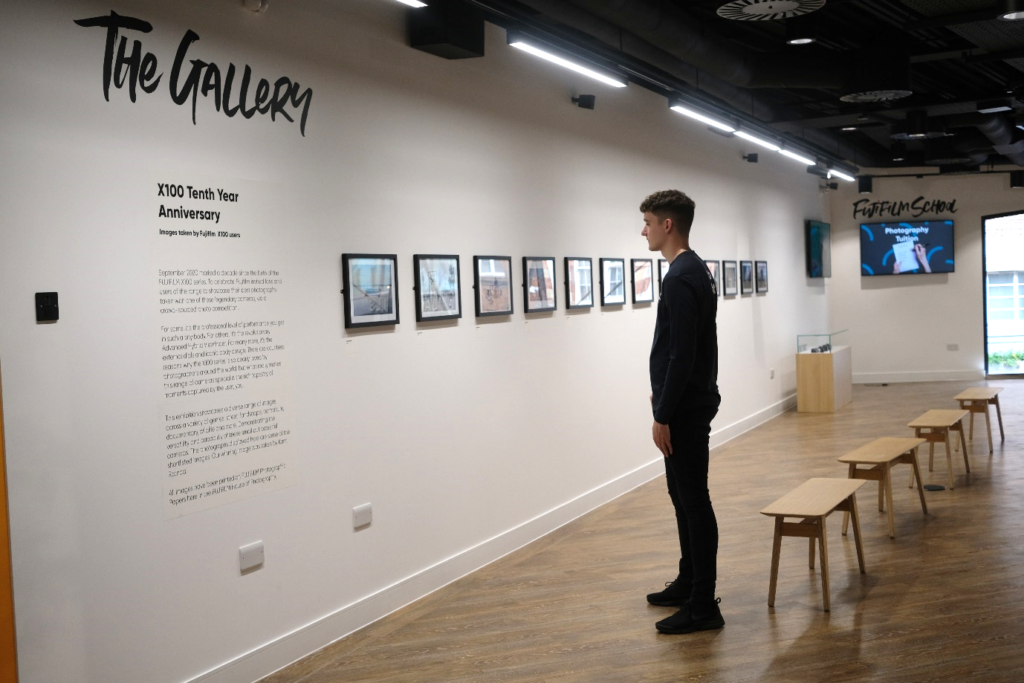 Connor prints out a photo for the Gallery Exhibition promoting the tenth year of the X100 Camera. The photographic lab at House of Photography also prints a huge range of photo formats and photo gifts for customers, all printed by the talented House of Photography team.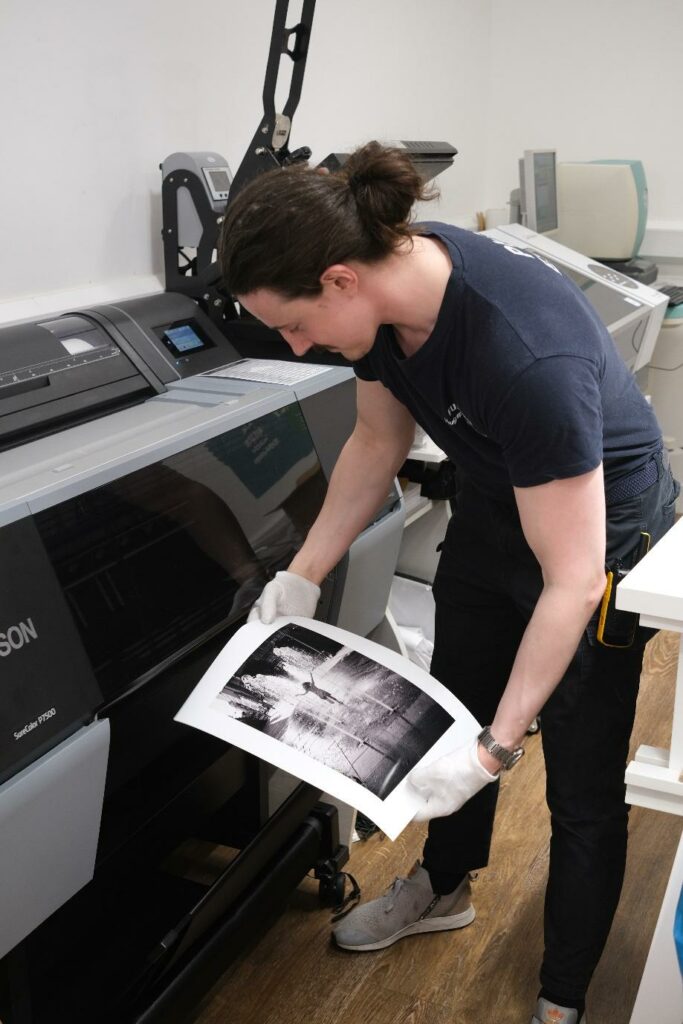 At the end of a day shooting with the loan Kit Stop Camera, the happy customer returns to drop of the camera and print her photos in the Wonder Photo Shop. The House of Photography gives the customer the chance to experience photo taking to photo making.