Visual Merchandising for Brand Visibility
Infinite's Visual Merchandising Team collaborated with ADIDAS' Brand Activation Department to deliver the Manchester United Football Club takeover in Sports Direct Manchester Arndale.
The team successfully focussed on driving brand visibility throughout the flagship store to maximise sales of the new home kit.
Results were phenomenal, with an increase of 450% in brand visibility. The team secured a full window, lead in & launch zone take over on the ground floor, continuing with a second launch zone at the entrance to the football department.
Our visual merchandising team drove innovative solutions to ensure they provided the best consumer journey and commercial opportunities throughout.
Their creative eye for detail and ability to problem solve ensured the stock package was merchandised to brand directives, showcasing first class brand retail standards.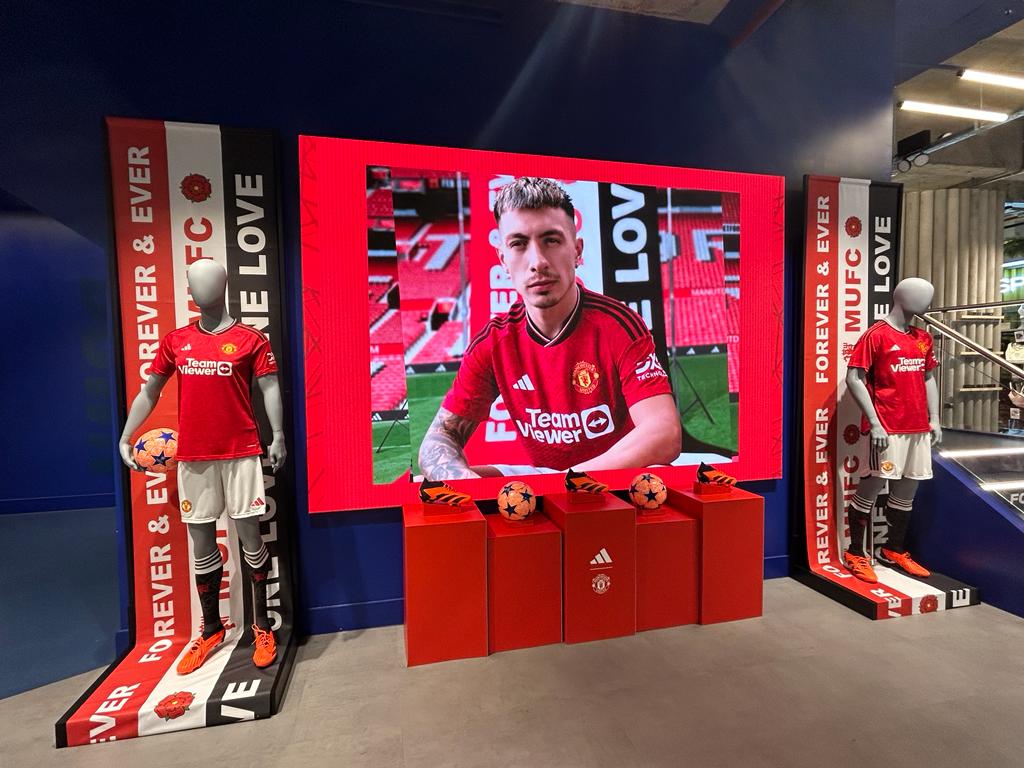 We've worked with the likes of Adidas to deliver a wide range of services. Explore our full list of services to see where we could best support you to achieve your goals.