Live Web Broadcasting
We answer the question of how to deliver an update to your frontline teams about a new product or service you are launching and ensure that the message gets heard!
Namely, using Live Web Broadcasting as a lively and direct way to deliver your message. Rather than email and intranet updates (that, let's face it, nobody actually reads)!
Delivering Updates to Frontline Teams
We have just delivered a 15-minute live web broadcast Team Brief to 107 different teams across, 10 different UK sites, for a major UK Telecom provider's contact centre sales teams. That's 1646 pairs of ears and eyes directly being fed the specific message our client wanted the teams to receive.
They were launching a brand-new pricing structure for their TV offering and wanted to find a way to make sure everybody got the message regarding the changes. Additionally, providing a refresher on the TV service itself, and helping the teams find an easy way to talk about TV with every customer.
Infinite Optimised Solutions Broadcast Studio
That's where we came in with our Broadcast Studio and delivery team in Glasgow. 
The client gave us their problem; 10 UK sites and 107 Teams. We gave them the full Infinite Optimised Solution. 
By broadcasting over the internet, we could save them valuable travel cost and time. Nevertheless, delivering the message straight to the person they wanted to hear it. Our offering was a one stop shop service for their head office team. We did all the heavy lifting:
We built the content, met with the site managers and briefed them on the plan for their teams. Then, we worked directly with the scheduling division to get every team booked off the phones for their 15-minute brief. Next, we sent out and managed all the invites to the sessions. 
Finally, most importantly of all, our highly experienced presenting team delivered the sessions. Think a Scottish version of Ant & Dec (that was the client's feedback, not our presenting team's wishful thinking)!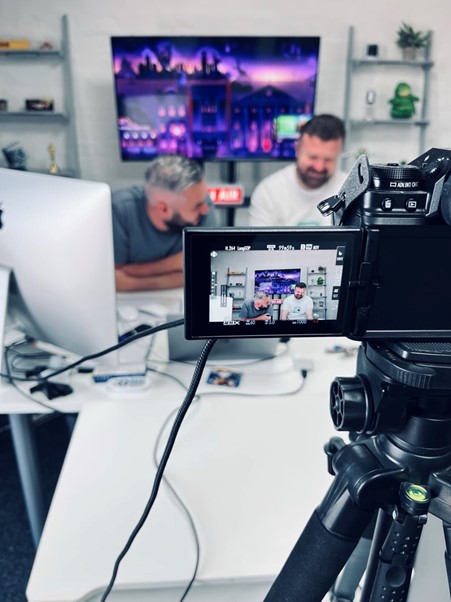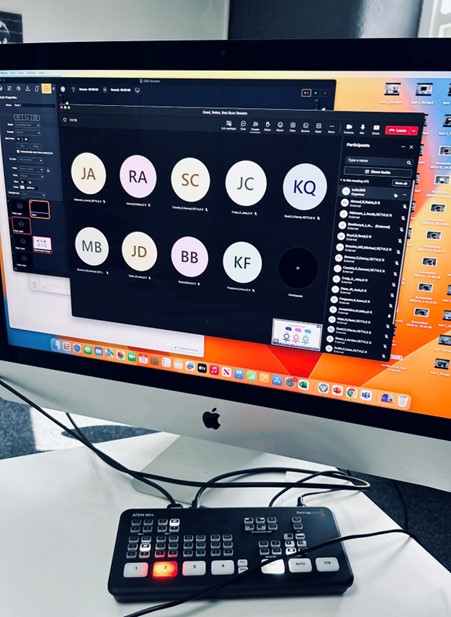 Feedback and engagement have been really positive from the frontline teams and our client at head office. 
For instance, the sessions made a great change from the standard email comms or daily team leader briefs the teams receive. 
Also, importantly for our client, we could quantify exactly how many people had received the message. As we had all the attendee records of who logged in to watch the live web broadcast!
If you need to deliver a message to 1646 people and want to know they have definitely received it, let us turn it into an event!