Showcasing Products to Enhance the Experience, an Introduction.
For those of you that don't know (yet) – working in field marketing is the best job out there. I'm Linda and I work for the Infinite Fujifilm field trainer/product specialist team. We get to work all over the country without a day being the same, showcasing products to enhance the experience. I'd like to take you on a "day in the life of" journey today.
Techniques of Wildlife Photography" workshop
On May 5th Fujifilm organised a "Techniques of Wildlife Photography" workshop delivered by the fantastic Professional Photographer Alan Hewitt.
After a 6+ hour journey from London, I arrived at Berwick-upon-Tweed. A chance to get bored on a journey like this is unlikely, as my playlist ranges from Metallica to Abba and through all sorts of weird and wonderful genres! Arriving, I take my 6 suitcases full of Fujifilm products/equipment and plenty of 3LeggedThing tripods, up to my hotel room. The faces of disbelief from the staff for my 2-night stay will never not be comical. "Is that all yours?" They ask, thinking I just brought my whole house with me.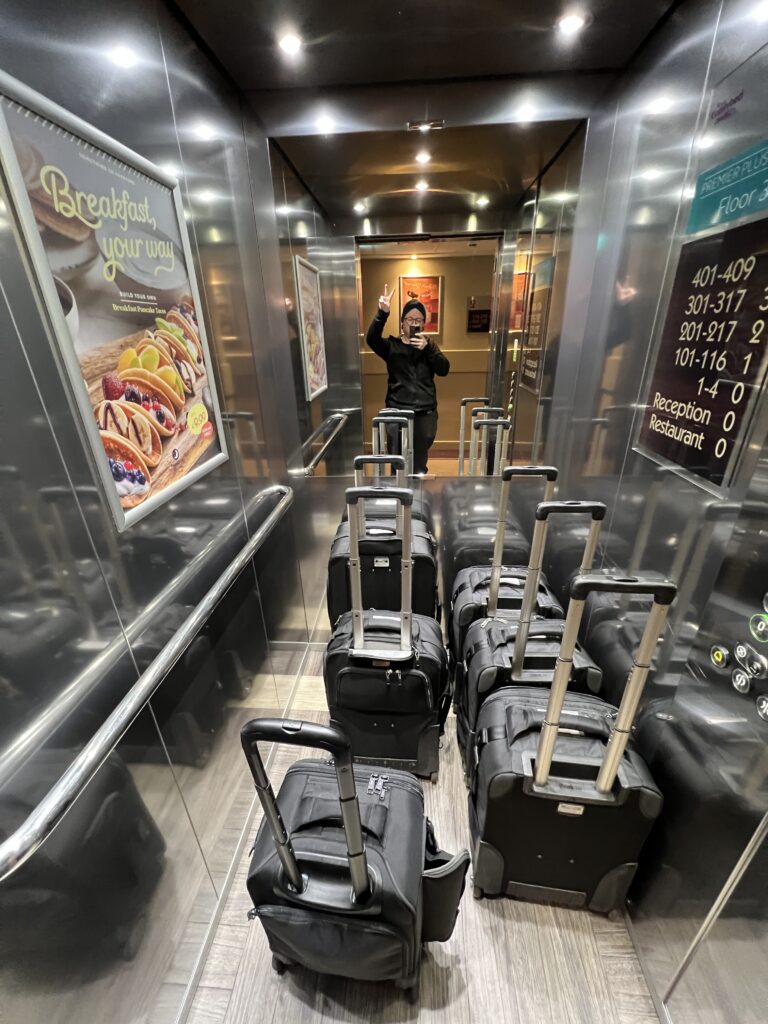 The Day - Showcasing Fujifilm Products
I wake up well-rested the next morning and after having a good old Premier Inn breakfast I start loading the car and make my way down to Andy Howy's Birds of Prey Centre not far down the road.
Myself and Alan start unpacking the Fujifilm products/equipment and putting them on the tripods. This forms a nice display and makes it easy for the customers to choose what they would like to start off with. We have a great selection of X-H2, X-H2s and X-T5 cameras as well as beautiful zoom and prime lenses such as the XF 150-600, XF 50-140 and the gorgeous XF 200MM.
All the customers are greeted with a warm welcome and a hot cup of coffee. Alan starts the day with a presentation with the best tips and tricks for Wildlife Photography and what to be mindful of during the day. It's a great mix of 6 people from different backgrounds and different age ranges. Everyone is equally keen to get shooting and get their hands on the Fujifilm products.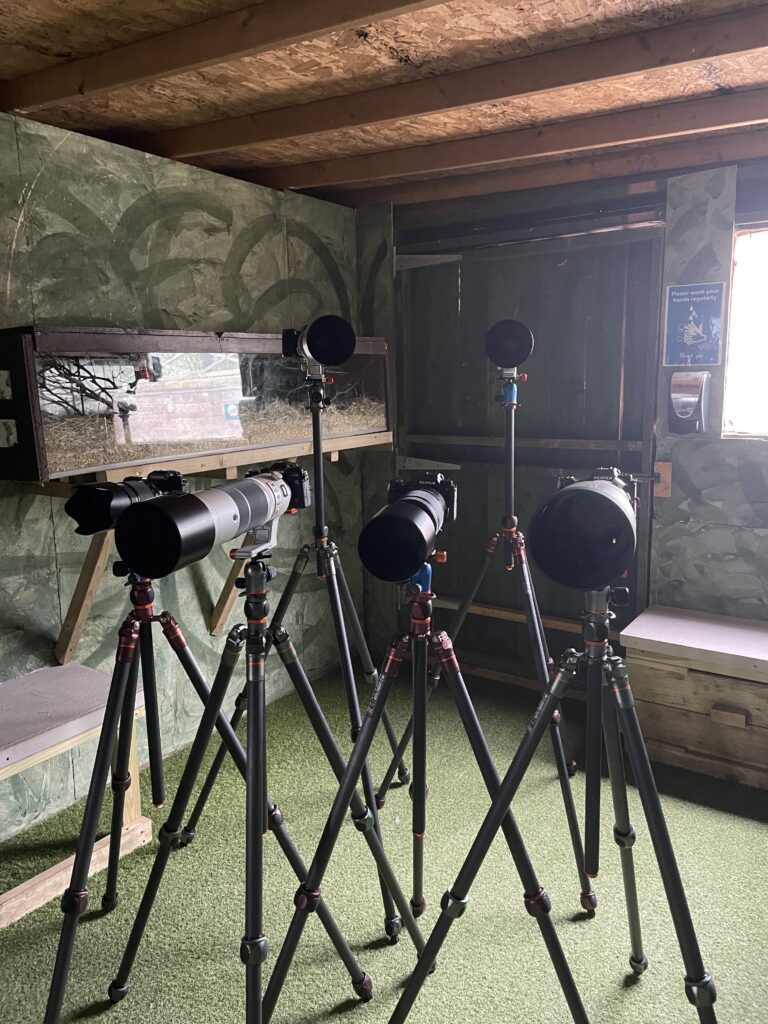 The lovely Andy was with us all day. He made sure the birds of prey were placed in the most beautiful positions, making sure they were happy and comfortable at all times. The first part of the day consisted of taking portraits of the birds in the beautiful and diverse garden of the birds of prey centre. I was on hand to showcase products to enhance the experience, answering all customer enquiries about our Fujifilm range. This included how to get the best settings and setup for what they wanted to achieve. After shooting for a couple of hours it was time for a break.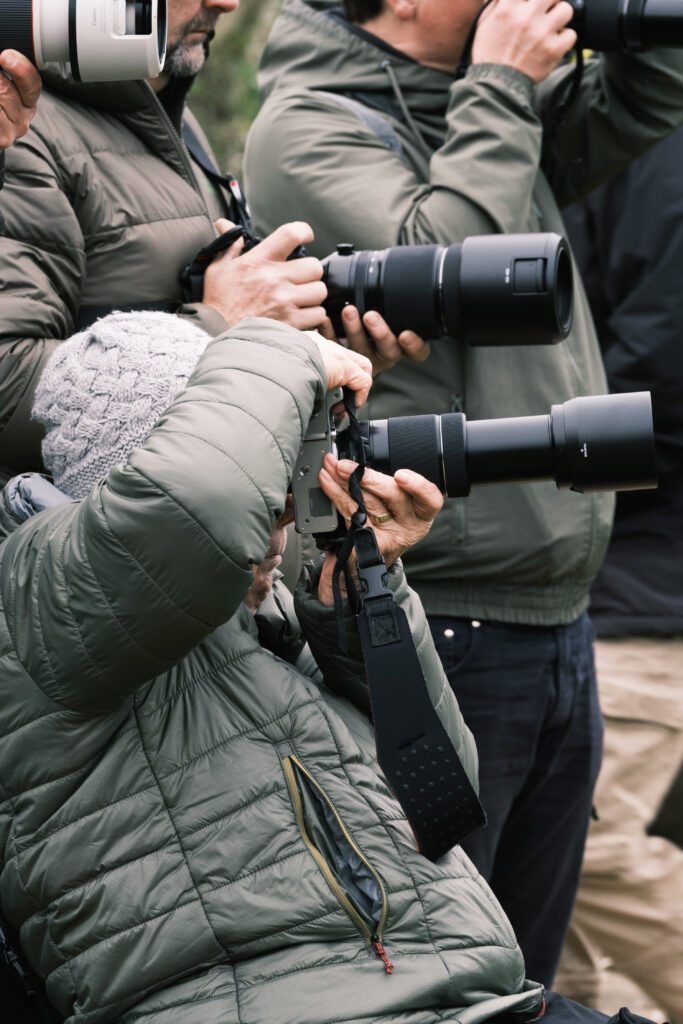 The real challenge...which the Fujifilm Products rose.
Lunch concluded and Alan continued with a presentation and made sure everyone was confident for the second half of the day. After taking some more portraits of the birds it was time for the real challenge… Birds in flight! With Alan's years of experience capturing animals in the wild and my technical camera knowledge, we made sure everyone was set up for action. We handed everyone our fastest-ever camera: the Fujifilm X-H2s which comes with the bird-tracking autofocus feature. When it was time to give the birds a little rest from flying up and down the gardens we had time for a couple more static shots and at 4 PM it was time to pack back up and debrief on the day.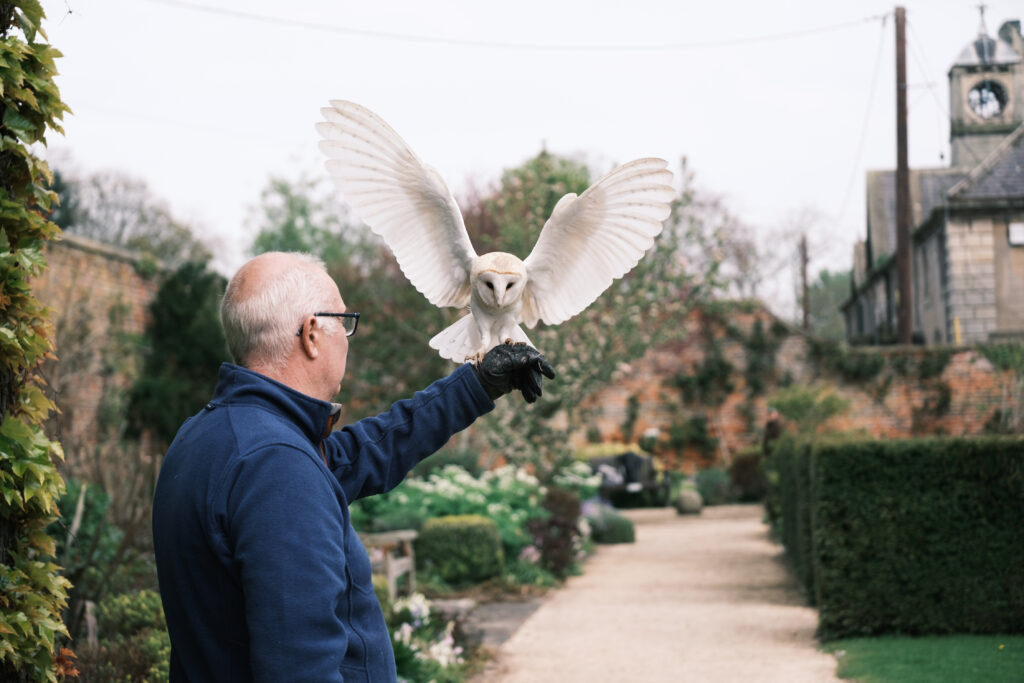 We had great feedback from the customers and everyone left with some amazing images!
It was time to pack everything back in the car and thank both Alan and Andy for an amazing day. What a great experience it was and we were very lucky with the weather!
Back at the hotel, I couldn't help but immediately import my images and be amazed by the incredible results of another great day "out on the road" as a field marketing member from Infinite!
Thank you for coming on this journey with me and until next time.
Linda
We've worked with the likes of Fujifilm to deliver a wide range of services. Explore our full list of services to see where we could best support you to achieve your goals.